Hello dear rose friends as we recover from a lovely holiday in Perth … we walked along the Canning River, rode bikes for kilometres around the area of Shelley and generally had a beautiful time together along with family and friends! It will only be a couple of weeks before we have this seasons bare-rooted roses arriving at the Rose Farm so perhaps this timely Rose Rambler will incite you to place your winter rose order sooner rather than later as some varieties are already SOLD OUT!
Seriously consider these NEW RELEASE, 2019 beauties…
Mauve – Loads of big beautiful blooms can nearly cover this bush of rosiness. The profusion is only matched by the surprising duration of the display. Those lovely lavender old-fashioned flowers just seem to last and last.
Underneath all that beauty is a bushy rounded plant clothed with great rich green leaves. Go ahead…bury your face in those beautiful clusters and burst into song. It'll be love at first sight.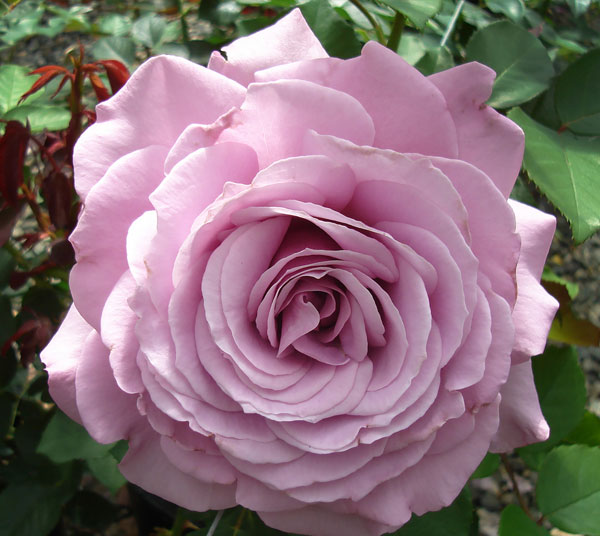 ---
Pink – Regarded by David Austin himself as "a rather special rose; in fact, it is possibly the best rose that we have introduced to date."
Named for David Austin's granddaughter, it commences flowering very early in the season and continues well into autumn. Medium to large fully cupped roses of an even mid pink which have a good fruity fragrance and sit on a very healthy, well balanced bush.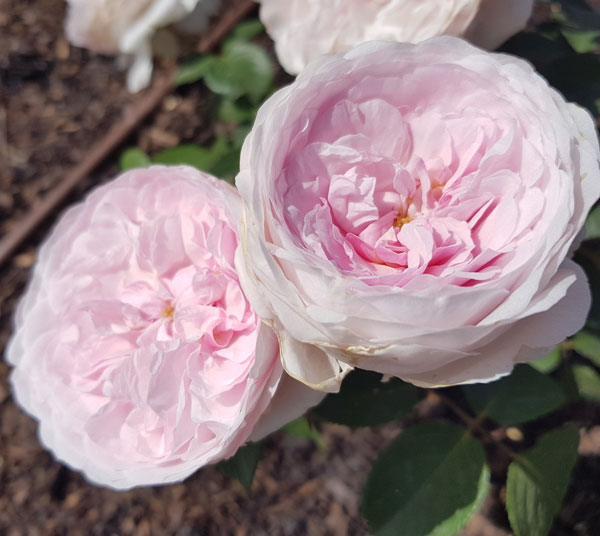 ---
Pink – an absolutely stunning rose, with flowers that hold well in a lovely pale pink shade and a sweet seducing fragrance. Its foliage is very disease resistant and lime in colour which adds to the showpiece that is MADAME DELBARD. Great for pots or in the garden.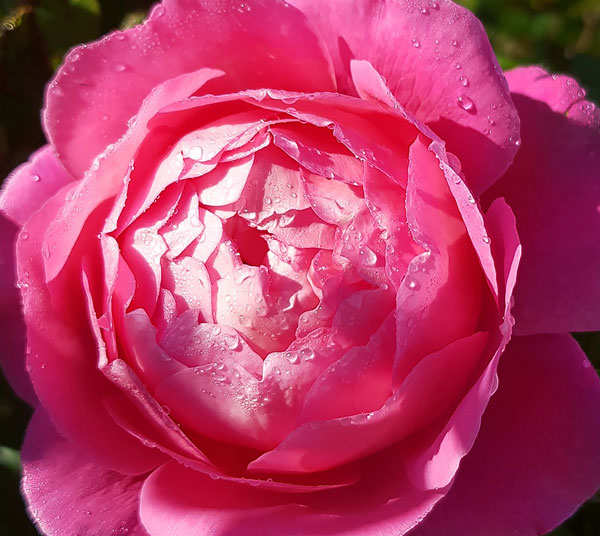 ---
RECENT RELEASE FROM 2018
Perhaps you missed out on one of these beauties from last season so treat yourself NOW as many customers who've planted these roses are so very, very impressed with their performance and health – VIEW PICTURES AND DESCRIPTIONS OF THESE GORGEOUS ROSES AT: https://www.rosesalesonline.com.au/
The stunning rich pink colour of these double blooms will adorn this free flowering bush from October through to May, coupled with a strong sweet rose perfume. DREAM CHASER is ideal as a cut flower or simply enjoyed in your garden for mass display.
Fragrance: Strong – Height: to 100cm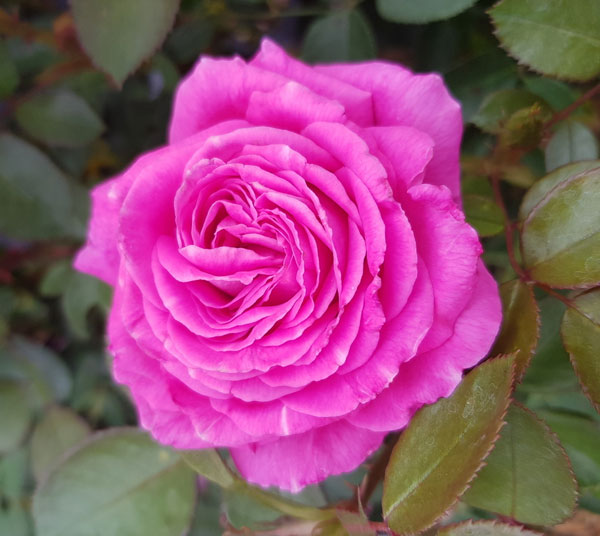 ---
This international, multi-award winning bush rose has cupped shape blooms in a beautiful fairy floss pink, and a gloriously intense fragrance of myrrh and apple blossom. With bushy dense healthy growth patterns, it will perform extremely well in most soil and weather conditions. Fragrance: Intense – Height: to 140cm HIGHLY RECOMMENDED!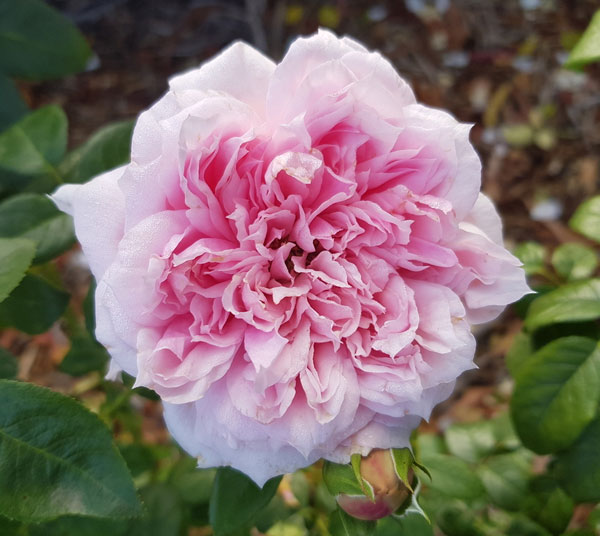 ---
THE LADY GARDENER (David Austin)
The large, full petalled blooms display an attractive rich apricot colour then fading to clotted cream with a strong, delicious tea scent. A repeat flowering rose which is very healthy and has excellent disease resistance. Fragrance: Strong – Height: to 120cm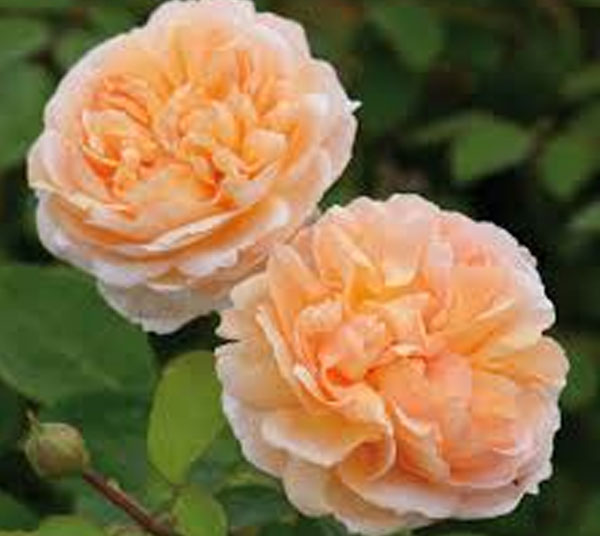 REINTRODUCING THESE BEAUTIES
Roses come and go – some should never be forgotten and deserve a place in every rose garden for their spectacular qualities and display so we've decided to whet your appetite with these beauties …
This lovely floribunda/modern shrub is one of the parents of GRA'S BLUE so we want you to be able to grow this gorgeous rose in your garden too. Easy to understand why GRA'S BLUE won such accolades for fragrance – a gorgeous rose!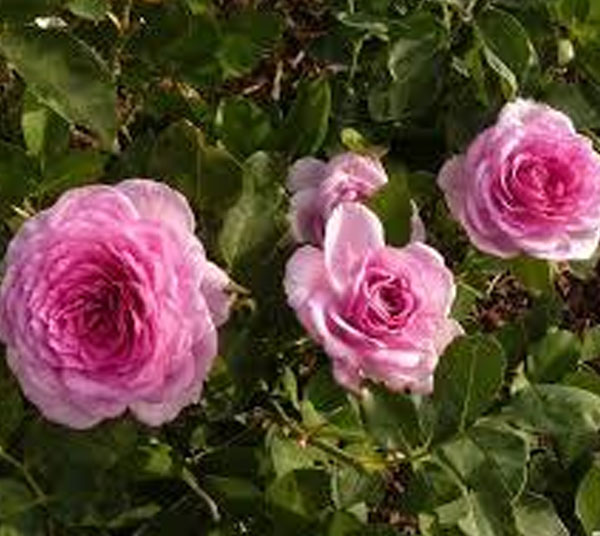 ---
Such continual perfection is hard to find in roses – throughout the flowering season this beautiful roses continues to produce glorious single-stemmed blooms which are magnificent in a vase – truly lovely rose!
---
Was one of my Mother's most favourite rose in her front garden at Kilmore – we planted the garden with her 25 years ago – she was watering pots at the Rose Nursery one day and commented on how much she loved the blooms of WARM WISHES so
I went and slipped one into her garden about 15 years ago! It is a real beauty!!!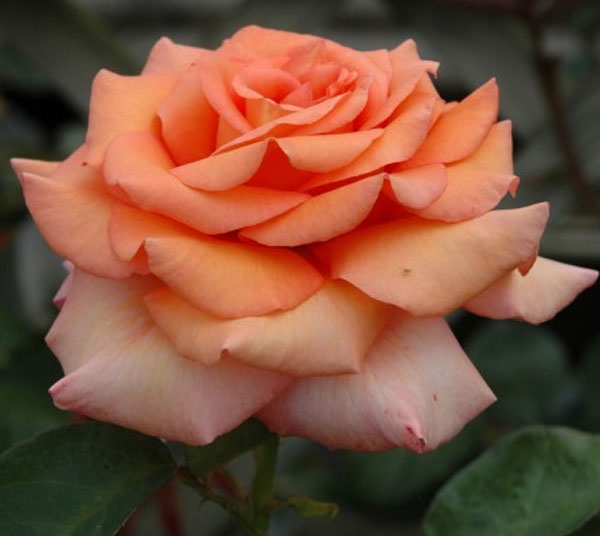 ---
GRA'S GARBLE
I've enjoyed this past few weeks as I planted hundreds of daffodils – some in tubs and pots, lots in the ground and I cannot wait for the glorious display we'll see again this spring. In the next few weeks when the soil gets cold, I'll plant tulips … this year they'll have special meaning for my dear Mother-in-Law, Miep.
Q. Why was the piano on the front verandah? A. Because he forgot the keys!
My compost heaps are all built and ready to host the plethora of worms who will enjoy my heaps as their breeding ground over the next few months – as long as we don't get rain, I'll continue watering for at least one hour once a week with a sprinkler. I tested the compost recently and it's heating up after I applied a few bales of green lucerne since there were no lawn clippings to add … it's imperative to have raw materials!
We hope you enjoy trawling through our online store www.rosesalesonline.com.au to select some more beautiful roses to add to your garden this winter … notice how prolifically the roses bloomed despite the fact that we've had very little rain? Yes, indeed, roses are most definitely one of the most drought-hardy plants for your garden – they're extremely water-wise and require just 10 litres of water per rose per week as long as it's delivered at one watering session!
Enjoy your roses as they start to produce the last beautiful blooms for this flowering season and we'll talk with you again next week …
---
Graham, Diana and Mooi from Silkies Rose Farm, Clonbinane