Hello dear rose friends as we countdown the last few days till Christmas and we end this year of ramblings with you by sending our love and best wishes to you and yours.
If you need a last-minute gift rose, we'll be open until 4.00pm SUNDAY, 23 RD DECEMBER.
NOTE: CLOSED ON CHRISTMAS EVE, MONDAY, 24TH DECEMBER, 2018
We'll be OPEN again at SILKIES ROSE FARM, CLONBINANE from FRIDAY, 11 TH JANUARYwith normal trading hours: FRIDAY, SATURDAY, SUNDAY and MONDAY from 9.00am till 4.00pm – any other times strictly by appointment only.
During the holiday period you might trawl the internet creating wish-lists of roses you cannot live without so www.rosesalesonline.com.au is open 24/7 to keep you entertained with lots of beautiful rose pictures and descriptions. You can, of course, order roses which will be posted when Australia Post are guaranteed to be fully functional after the crazy Christmas rush.
ON MONDAY, 14TH JANUARY, 2019 THE FIRST POTTED/FLOWERING AND GIFT ROSES WILL BE POSTED.
---
GRA'S GARBLE …
HEDGE-ROW OF ROSES …
You might consider planting a hedge of roses where you otherwise might be installing a fence. Consider any of these hedge roses for a 1 metre wide x 1-2 metre tall hedge which would be considerably cheaper to install than a conventional timber or steel fence and require very low maintenance during its more than 50 years life span! I highly recommend:
all the KNOCKOUT roses are 100% high-health and can be maintained by machine-pruning using a chain-saw or hedge-trimmer two or three times a year for a dense, impenetrable hedge of continual flowers – 
KNOCKOUT
, BLUSHING KNOCKOUT, 
PINK KNOCKOUT
, 
DOUBLE KNOCKOUT
 and SUNNY KNOCKOUT are all very highly recommended!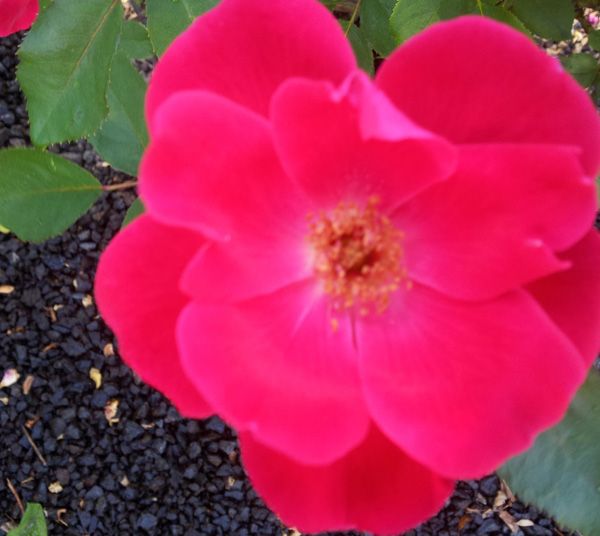 A customer told me last week she planted a row of MR. LINCOLN which now stands 1.6 – 1.8 metres upright and tall producing arms full of long-stemmed, highly fragrant blooms for vases throughout her home. (My mission this holidays is to see if Diana will share part of her new garden area for me to plant 7 x MR. LINCOLN on a row at 75cms spacing so that I can ensure a vase of this magnificent rose on our kitchen bench throughout the flowering season. I'll let you know how I fare!)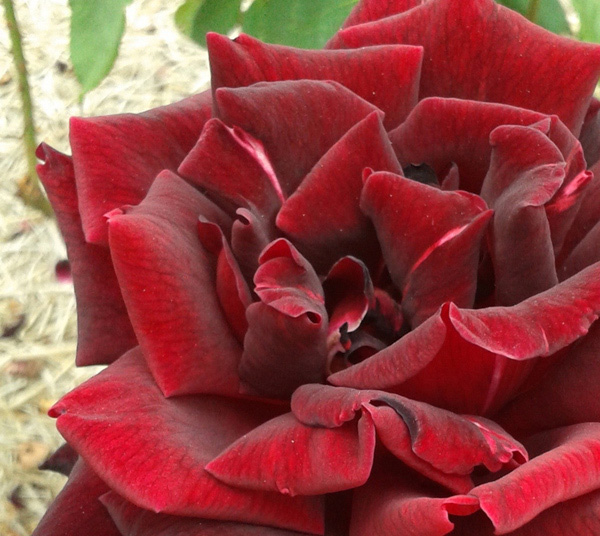 Q. How do you make a fruit punch?  A. Give it boxing lessons.
Is a climbing rose which, using minimal support of perhaps steel mesh secured to star posts every 2.5 – 3 metres spacing and with initial horizontal training of the stems, a very dense hedge with amazingly healthy foliage and masses of apricot/salmon blooms continually throughout a very long flowering season is guaranteed! One of the most unusual and extremely beneficial attributes of this fabulous rose is that it holds lovely, fresh, healthy foliage throughout even the coldest of winters – remember, there will always be lots and lots of flowers when a rose has lots and lots of beautiful healthy foliage!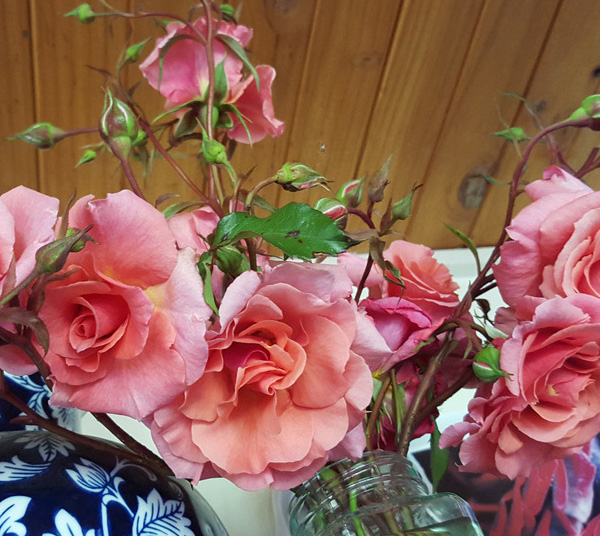 Q. Which of Santa's reindeer has bad manners? A. Rude-olph!
---
TIPS FOR HOLIDAY ROSE CARE …
Soak, like really soak the garden beds before you go and make soaking them one of the first chores when you get home;
Potted roses can be left with a deep saucer of water under them but will need attention at least every second day;
If your whole-garden mulching hasn't been done yet, place a thick layer about one-metre square around each rose bush;
Dose each rose with liquid seaweed which ensures 3-5 degrees greater heat tolerance!
Generally tidy up the garden before you go to make your place look 'lived-in' and less attractive to intruders! Have a really lovely holiday season – a break in sending the Rose Rambler will give me time to research more information and find some great jokes for 2019 … see you then – Gra
May 2019 be a lovely year with good health and happiness and may your garden thrive and offer you a special place to uplift your spirit, energise your soul and be your health guardian!
Thank you most sincerely for your continued loyal support of our business!
Graham, Diana, and our poodle Mooi; our great assistants: Ben, Tova and Shelley