Hello dear rose friends as we celebrate ST. VALENTINE'S DAY when the most red roses IN ANY ONE DAY are sold throughout Australia! We hope you received a beautiful GIFT ROSE which means you'll be able to pick roses from the same bush over and over to be reminded of the love in your life!
---
GRA'S GARBLE …
On days like today I feel so happy to be a rose grower – I can pick an armful of red roses for my girl since I have MY garden filled with red roses and I dream one day, I'll breed an absolutely beautiful red rose which will be stunningly fragrant, filled with strong dark petals and grow the healthiest foliage … you've gotta have a dream!
Q. How do you fix a pizza?  A. With tomato paste!
---
THREE ABSOLUTELY MAGNIFICENT ROSES IN THE NURSERY NOW …
Perfectly formed Hybrid Tea blooms striped with yellow/orange/pink and salmon – stunningly pretty with a spicy fragrance. Award winning in trial grounds around the world for extreme disease resistance. The foliage is dense enough for this magnificent rose to be used to create a colourful hedge to 1.8 metres tall. A highly recommended rose which is sure to make visitors to your garden gasp with awe!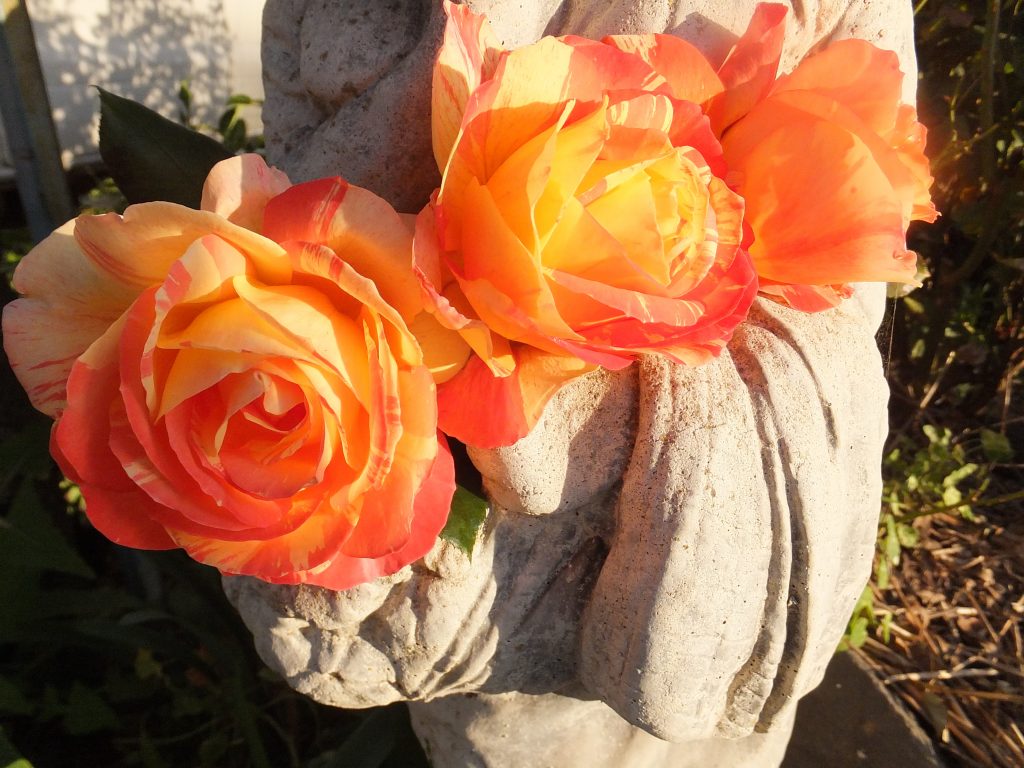 ---
Is mid-cherry red and flowers non-stop for no less than nine months of the year. The flowers are medium sized and open with a tight bud which slowly opens to reveal a boss of yellow stamens; this is very attractive to bees so a hedge of this rose around the veggie garden or orchard would enhance pollination of veggies and fruit. This series of roses are the most disease resistant roses we have ever grown!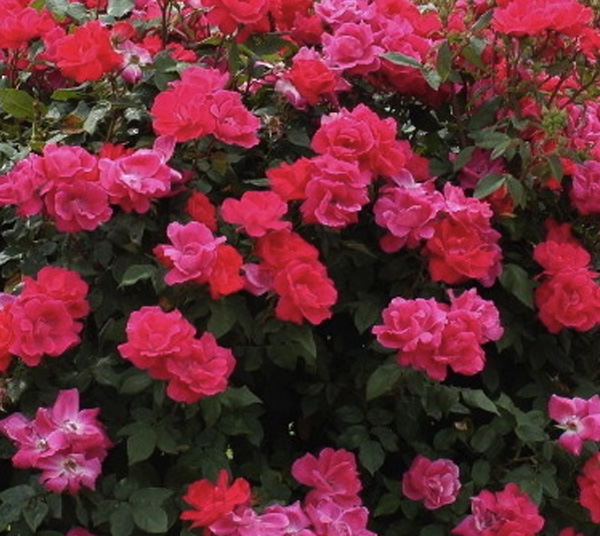 ---
Is frequently used as a GIFT ROSE and I'm pleased to tell you, it's one of the most reliable and easy to grow! The copper/orange petals are tipped with crimson red; perfectly formed, medium-sized blooms are produced continually and the glossy lighter- green foliage is extremely lush and healthy … a great rose to be reminded of a loved one!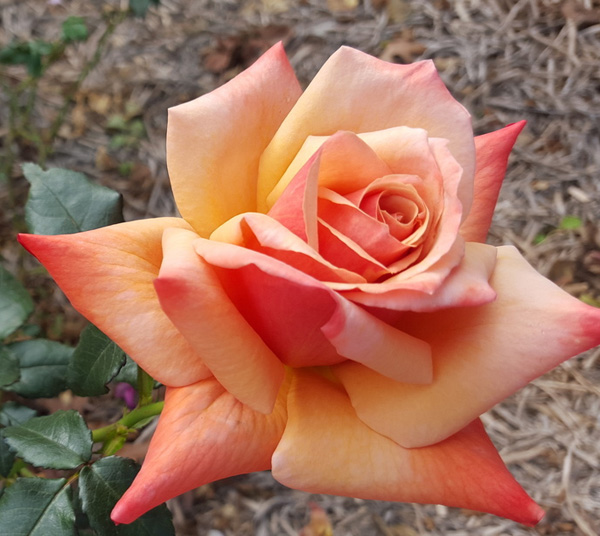 ---
Q. What is out of bounds?  A. An exhausted kangaroo.
TALKING ABOUT KANGAROOS …
we still have areas of green grass so our property is residence to more than thirty kangaroos each night – the bigger, taller bucks easily jump our fences so graze in the gardens while mums and bubs graze on the perimeter. Luckily, kangaroos don't like roses and the fences are too high for wallabies, wombats and rabbits!
I served a customer on Sunday who came to purchase another 600g pack of ECO-SEAWEEDand she was telling me of the success she had when she shifted roses from her Mother's garden recently when the house was being sold.
Jen cut the roses by two-thirds and lifted about half a metre round and deep root-base – at no point in the shift were the roses let to dry out!!! She covered them with damp hessian sacks and loaded them into a ute then planted them in her garden and poured ECO-SEAWEED over them once they were soaked to a slurry in their new location.
Weekly applications of ECO-SEAWEED as per our directions meant that Jen now has her Mother's roses flowering in her own garden – they were almost sure to be destroyed when the house was sold so Jen's extremely happy we recommended she remove the roses despite the fact it was summer and we have experienced the hottest summer on record here in Victoria!
---
Hope you're enjoying your summer rose garden and preparing garden beds for autumn planting … best wishes from us all at Clonbinane …