Hello dear rose friends as we prepare for the Art & Roses Tours this weekend when busloads come to visit for a Walk 'n' Talk in the garden with Graham as part of the Kilmore Art Expo and Busking Competition (Saturday only). Kilmore will be literally buzzing this weekend so do come for a visit!
As people stepped from their cars these past weeks they've been very vocal about how beautiful our place looks and how many roses there are on show; the pots look amazing but the gardens are beautiful too!
Remember that autumn is a great time to write your wish list and order roses for bare- rooted season which starts mid-May to early-June
.
Let us assist with designing your rose garden so that you get it right first time! Bring your ideas, pictures and sketch drawings so that we can work on the garden design together!
---
GRA'S GARBLE
Q. What can you catch but never throw? A. A cold! It's that time of year when you need to line up for a flu shot to be sure you stay well this winter!
Hello Graham – I was interested to see your plug for those fabulous secateurs.  Since you advised my son Lucas to purchase a pair for me I have recommended them to people who have since purchased them and are equally delighted, as I am.
A query  –  what do you use to keep them so clean? Cheers –Helen
My response: Thanks Helen – following this email and other similar requests I will attach the following to each pair we sell in future – it's very important to care for your precious garden tools!
---
CARE INSTRUCTIONS FOR THE BEST SECATEURS YOU'LL EVER OWN!
Once a week during frequent use, open and spray secateurs blade and shaft with surface spray, leave a few seconds and whilst still wet, scrub all surfaces with steel wool then dunk in warm soapy water to soak. Scrub again if necessary. Using a fine wire remove all grit from shaft area, rinse and turn upwards to air-dry completely. Run sharpener two or three times evenly along both sides of anvil blade; lightly spray both sides of blade with olive oil.
P.S. Highly recommend you purchase a clip-on holster to avoid leaving secateurs in the garden!
With a bit of spare holiday time up your sleeve, you might consider doing some of these garden chores soon
CHECK ALL TIES ON STANDARD ROSES – REPLACE / REPAIR AS NECESSARY
REMOVE ANY ROSES YOU DON'T LIKE OR ARE PAST THEIR 'USE-BY' DATE – REPLACE SOME SOIL/COMPOST READY FOR A NEW ROSE TO BE PLANTED THIS WINTER
REAPPLY MULCH (WHILE THE SOIL IS STILL WARM) TO AREAS WHERE PREVIOUS MULCH TURNED TO HUMUS – PROTECT THE HUMUS AND WORMS FROM FROST – REMEMBER, WORMS START BREEDING SOON!
PLANT WINTER BULBS WHICH WILL FLOWER WHEN THE ROSES ARE FINISHED
IF YOU HAVEN'T ALREADY, YOU MUST APPLY FERTILIZER NOW!
HIDE EASTER EGGS IN THE GARDEN – KIDS JUST LOVE IT!
Q. Where do you learn to make banana splits? A. At Sundae School.
---
EASTER HOLIDAYS TRADING…
Unless there is anything really pressing to share with you next week on Thursday, 18th April, the day before GOOD FRIDAY, this is the last Rose Rambler for a few weeks. Please note WE WILL BE CLOSED ON GOOD FRIDAY but otherwise open during the Easter weekend on our normal days Saturday, Sunday and Easter Monday.
You will receive your NEXT ROSE RAMBLER ON 2ND MAY as we, in respect of ANZAC DAYon Thursday, 25 th April, won't be posting a Rose Rambler that day. ONLINE STORE AND WINTER ORDERING – DO IT NOW! Diana and Ben have been very busy loading lots of new photos to our online store: www.rosesalesonline.com.au ready for you all to indulge in selecting new roses from our bare-rooted selection of roses for this winter and ask you, please, if you see faults or issues whilst purchasing in our online store, kindly take a moment to email us at: info@rosesalesonline.com.au so that we can correct those mistakes – we'll honour your email to us by posting a free rose this winter as thanks for your effort!
---
A few new pics we've loaded of some of our gorgeous beauties which are still available as POTTED ROSES to plant NOW …
THE OPPORTUNITY ROSE is a profuse bloomer, the habit is compact and a little over knee high. The medium sized buds have attractive form, the rich variable copper shades are not prone to premature fading. It has very high resistance to blackspot when compared to neighbouring varieties and a distinct light fragrance.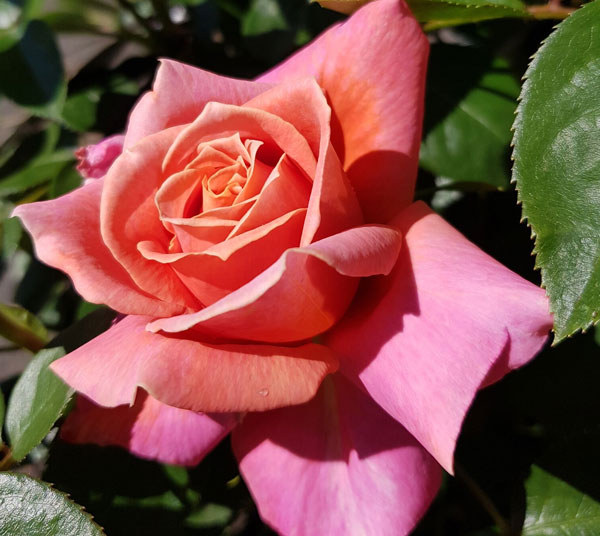 ---
CAMP DAVID … Hybrid Tea dark red rose and one of the most stunning!  This rose is one of the most abundant Hybrid Teas, producing the darkest red, red roses – no purple in this beauty as I refer to it as 'brown red' … it stays dark red all the way through to petal drop and it has the most glorious fragrance.
CAMP DAVID is definitely one of our most highly recommended dark red roses – the profusion of long-lasting blooms puts this beautiful rose ahead of some of the other most frequently purchased roses!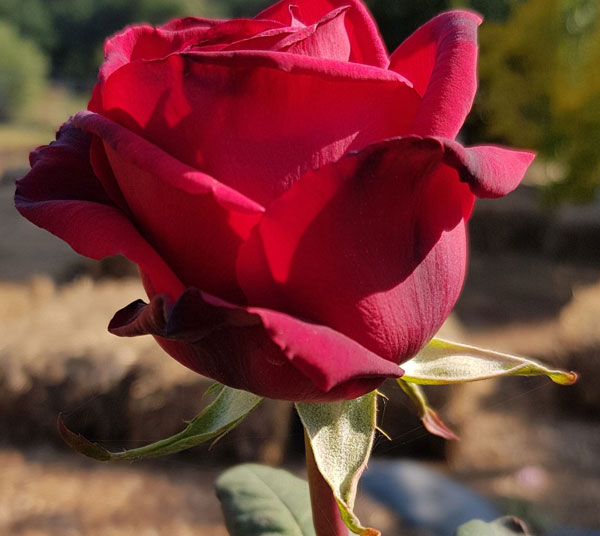 ---
Modern Shrub Rose of extraordinary health and vigour as a pleasant reminder of the hero in your life!
Released by Swane's Nursery this rose is exclusively grown in Australia and our conditions are perfectly suited to this exceptionally healthy, free flowering rose.
My Hero produces an abundance of classic, shining rose pink blooms which clothe the shrub over a very long flowering season. The petals are massed and have a rather old-fashioned look when the bloom is fully opened.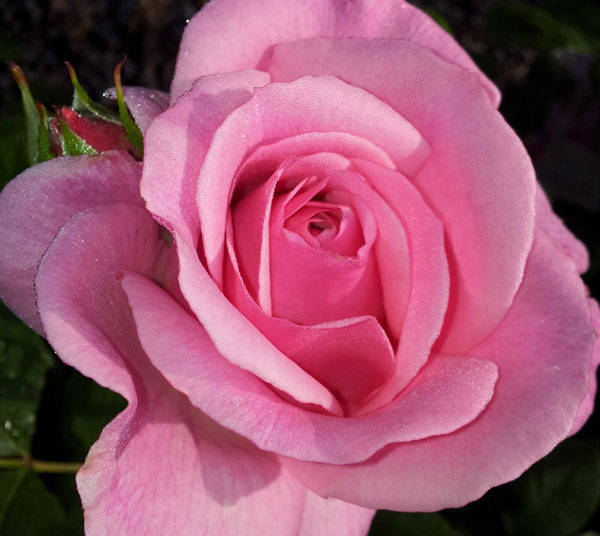 ---
All stunning plants ready to be planted in your garden and keep flowering right into winter then lightly pruned so they are a glorious, established rose in your garden this spring and next flowering season!
---
Enjoy these coming weeks of time off with friends and family – take care of yourselves and each other during this very busy Easter holiday time – enjoy moments in nature together when you can – hopefully, you'll jump in the car to visit our Rose Farm during this holiday time when we will be open during our normal business hours of Fri – Sat – Sun – Mon 9am – 4pm EXCLUDING GOOD FRIDAY when we will be spending time with our family.
Please remember to ask for a MEAL VOUCHER so that you can enjoy a scrumptious lunch at our local MAGPIE STUMP HOTEL in Wandong – lovely venue, delicious food!
---
HAPPY EASTER … from all of us here at Clonbinane – Graham, Diana, Mooi, and the team