Hello dear rose friends as we approach the middle of autumn and still no sign of significant rainfall here at Clonbinane? OOOOh, the garden, the trees – they would all love to have the dust washed down off their leaves and only 'God's wee' can do that on such a scale!
---
GRA'S GARBLE
We use our garden tools every time we go to the garden, but do we stop and consider how much we rely on them? How should we care for them? Or, do we just go out and buy cheap replacements when we're next visiting the local hardware?
This is not an unusual email: "Hi Diana … Can you please recommend me a good pair of pruning shears. I'm sick of replacing ones I buy every few months as it goes blunt. I need to invest in a good pair that will see me through for a while. Many thanks – Shenaaz"
To which Diana responded, of course: Hello Shenaaz … We use and highly recommend the LOWE secateur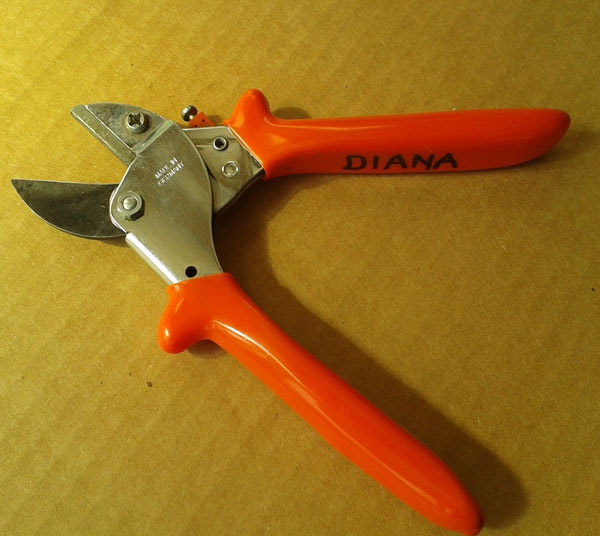 which is available to purchase on our website or here at the Silkies Rose Farm as we have used these for years and they are sooooo amazing … if you wish, call me on Friday-Monday to order over the phone, but otherwise, take this high recommendation and purchase from our online store, www.rosesalesonline.com.au – THE BEST SECATEURS YOU WILL EVER USE!!!  Cheers and I hope your garden is thriving!
Q. What does a spider's bride wear? A. A webbing dress.
---
GIFT ROSES ARE INCREASING IN POPULARILY
Which is really not surprising when we receive such beautiful testimonials from those who receive them! Here are a couple of varieties of GIFT ROSES which are so special and look stunning NOW …
The colour describes the meaning of enduring friendship deserving of planting such a hardy, care-free, disease resistant, delightfully fragrant rose to honour your SOUL MATE.
True to being a MODERN SHRUB ROSE, the foliage is amazingly healthy and the blooms are very recurrent – as a STANDARD ROSE, you will enjoy an outstanding display of golden yellow, ruffle-petalled blooms continually throughout the flowering season … very highly recommend this lovely rose!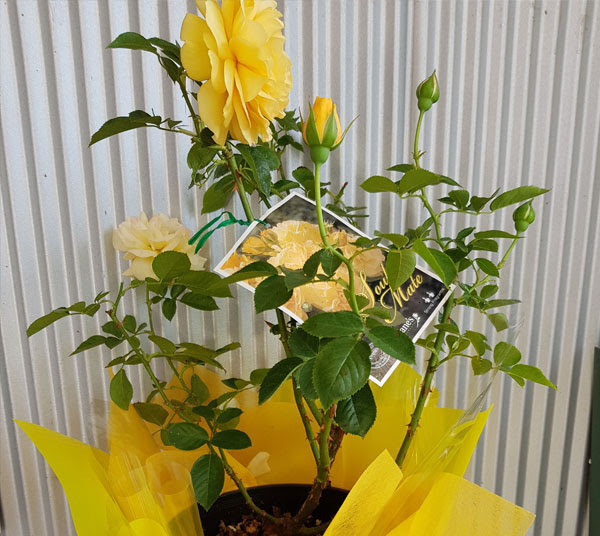 ---
Hybrid Tea rose with a delightful confection of colours including burnt orange, amber and beige with burnt red edges.
"REMEMBER ME in your heart, your thoughts and your memories is written on the rose tag and this rose is indeed purchased very frequently as a memorial plant. I am always so pleased that it is such a robust and sturdy rose so that even the most amateur gardener would be unlikely to be unsuccessful growing this rose.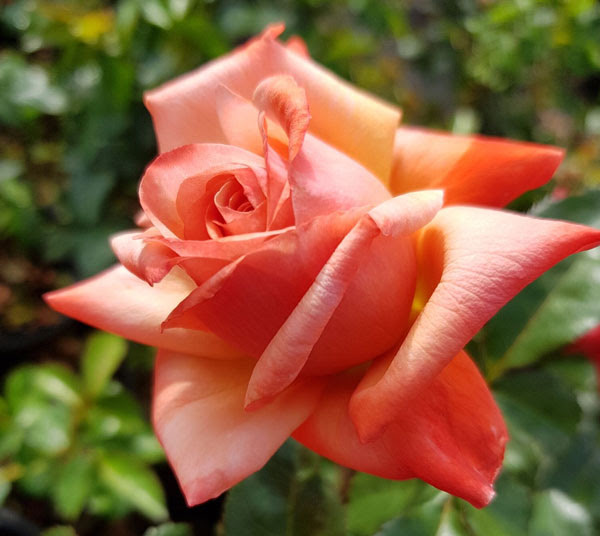 ---
One of the most famous Hybrid Tea rose – the story of this magnificent rose can be read in FOR LOVE OF A ROSE by Antonia Ridge – a must read for all rose lovers!  The glorious large pale yellow/cream blooms with a hint of pink at the edge are delightfully fragrant and produce a stunning continual display of blooms.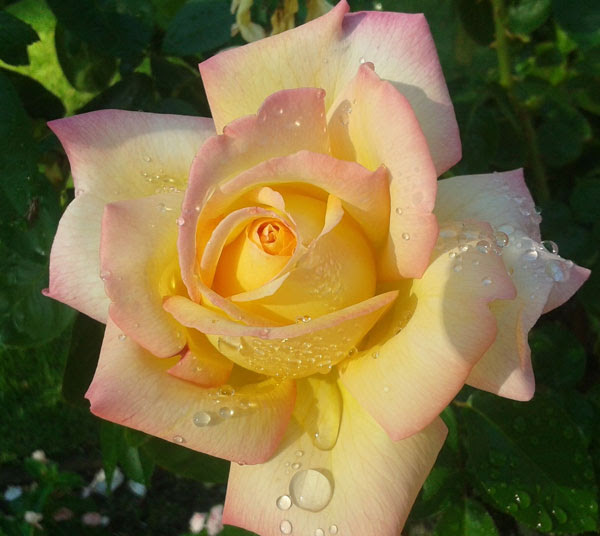 ---
Remember, you can purchase ANY ROSE OF YOUR CHOICE because the name may have
particular significance – in our store, there are  THREE SELECTIONS
BARE-ROOTED ROSE
POTTED ROSE
GIFT ROSE
You will note they are all differently priced and let me tell you WHY that is so:
---
BARE-ROOTED ROSE
Is what we can send to you in winter when there is way less weight in the pack because as the name suggests, the roses are just 'sticks' and their 'bare' roots are wrapped in damp newspaper to ensure they stay nice and moist during transit.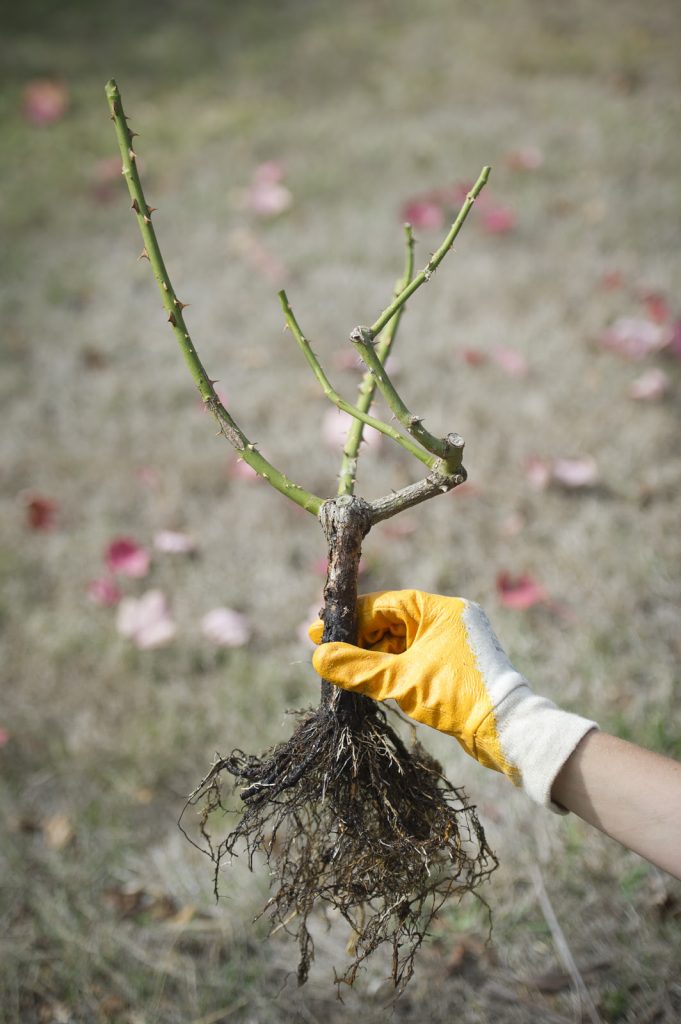 ---
POTTED ROSE
There are still many roses in pots and if you wish to have one of those sent now, obviously, there is a significant weight with very damp potting medium and roots which fill a 20cm pot of flowering rose – each pot weighs no less than 3 kg right now!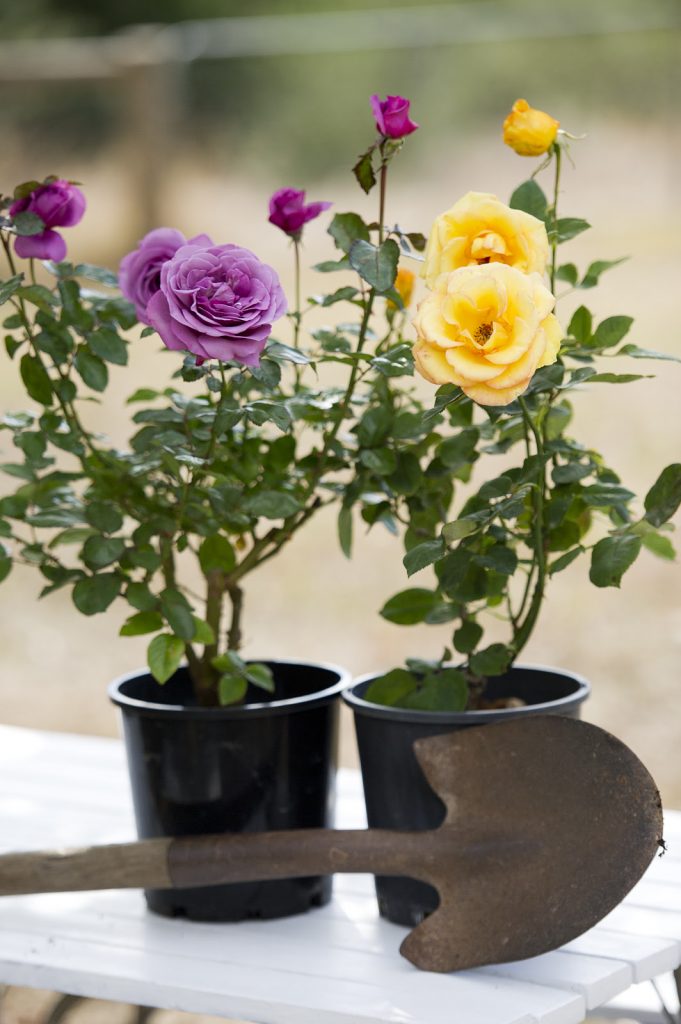 ---
GIFT ROSE
this is a premium product as one of our magnificent, organically managed, beautifully gift wrapped 20cm potted roses is posted with a lovely pictorial rose card inscribed with your personal message then packed into a stunning gift box – when possible, this rose has flowers and buds – and the price INCLUDES POSTAGE!
Always remember our GIFT ROSE when an event occurs in your life where posting a gorgeous rose, which reflects your loving thoughts, will have far deeper meaning than a bunch of flowers or a box of chocolates!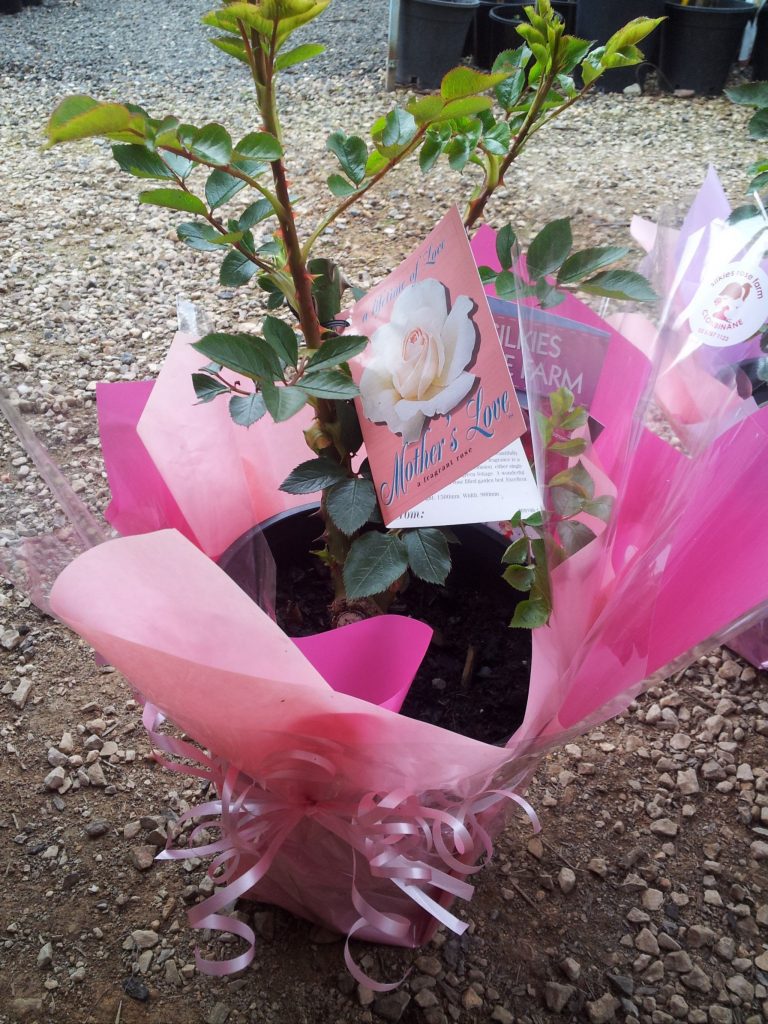 Q. What creature is smarter than a talking parrot? A. A spelling bee, of course! (You absolutely HAVE to share this joke with kids around you to let them know the importance of literacy for their future!)
---
Looking forward to seeing you at Clonbinane soon … it's absolutely beautiful in the gardens here NOW and you're always welcome to wander! This coming weekend you might find a cuppa and scone left over from a bus group or two … if the weather is lovely, do come and visit us here and attend local events at Kilmore where the Art Expo and Busking Competition is in full swing… cheers
DIANA, GRAHAM, MOOI and the team