Hello dear Rose Friends  …
… our roses are enjoying this hot dry weather and look stunning!  Of course, daily watering the pots each morning then with overhead watering from the sprinkler system to cool them later in the day means the roses aren't stressed.
Our gardens are sensational too – well worth a visit anytime soon …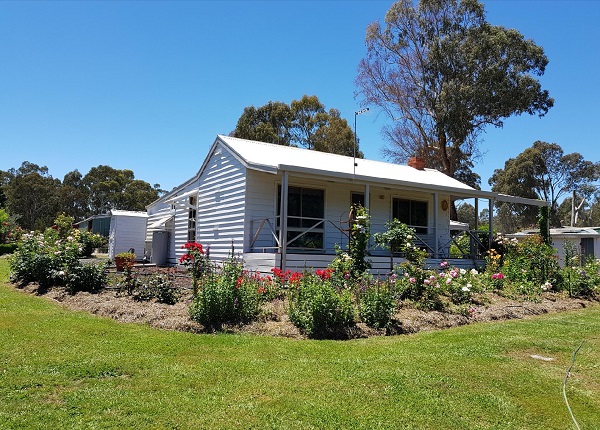 ---
GRA'S GARBLE …
You have to retain your sense of humour during this hot weather so I'll start with a joke I found …
Q. What did the balloon say to the pin?  A. Hi, Buster! 
At this time of year you must get up early in order to get things done around the garden, rest during the hottest time of the day and then do a bit after dinner when it starts to get cooler – that way, you ensure you stay active and fit!  Here are a few emails we've received recently and we'll all learn from the information exchange …
Dear rose rambler. I purchased some lovely yellow roses from you about 18 months ago. Unfortunately they are not thriving – I think they are in the wrong spot so I want to move them (4 plants).
When is the best time to replant and how is it done for best results?  Many thanks, Pamela
Hello Pamela … if a rose isn't thriving then I would shift it no matter what time of year – head and heart working together!!!  Trim the roses, lift them, make sure they stay wet during the entire process – have the new garden bed prepared, holes soaked and also use some seaweed solution for soil conditioning.  Take the roses to their new location and soak the absolute living tripe out of them – like make the soil a slurry around them.
When that water has disappeared, cover the muddy hole with a bit of compost/soil, water over with seaweed solution from a watering can, place a light layer of straw mulch around the entire surface – at least 1 metre square and let the rose get on with settling in and growing.
DO NOT WATER EVERY DAY – if it's hot and you think you should water then ONLY WATER ONCE A WEEK – DEEP SOAK TO A SLURRY AGAIN!  I prefer NOT to rewater a newly planted rose but let it settle and get organised for at least two weeks before rewetting – remember head and heart!!!  Every soil and situation is different – get in touch with your soil and conditions in your garden and I'm almost 100% sure the rose will survive!
Best wishes … let us know how this goes for you?  Cheers …
Hi Diana and Graham – Happy New Year! I do hope you managed to get a good break over Christmas and feel somewhat refreshed now!
I got up early this morning to dead head and water roses…and sadly cut back some of the gorgeous boughs loaded with buds that we lost in high winds over the weekend. One of my maples also split in half in the wind…despite that there are still tons of rose blooms.
Quick question…Doug Hayne (Facebook link Australian Bred Roses) says that on very hot days, you should mist cool water over the top of the roses (to protect the flowers from getting scorched). Do you do that? I must admit when we lived in Perth, people always said you should not do that as it would "cook" the flowers. Any thoughts?
Still battling black spot but difficult to spray in this heat! Love,  love, love BROTHER CADFAEL! 😊
Take care and stay cool!  Judy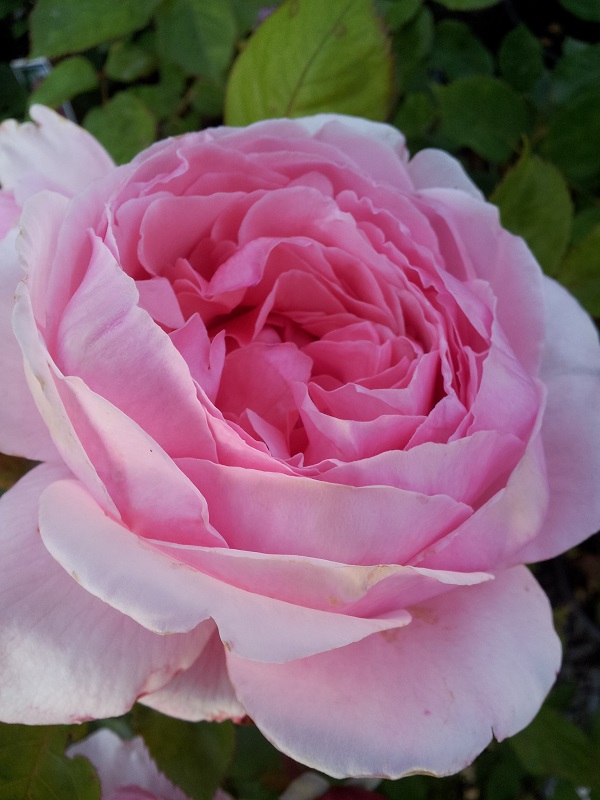 My response:  Thanks Judy … you wouldn't believe it but I ate the last morsel of your magnificent Christmas cake just yesterday evening!!!  It was in the fridge in wrap and foil – I checked with Diana whether it was still ok to eat … of course!  Yum!
The roses here are loving the hot / dry conditions – they flower and flower in this weather, especially when they're well irrigated – as they are!  The wind is a totally different scenario and I can imagine your sadness when you have to go around and collect great boughs of prospective beauty … not nice!
As far as watering over the roses in the middle of the hottest part of the day … DO IT, YES – BUT ONLY IF YOU LEAVE THE WATER FLOWING FOR AT LEAST TEN MINUTES SO THAT IT TOTALLY COOLS THE PLANT – a swish over with a hose will most definitely burn the blooms.
I'm not suggesting that the rose flowers will look pretty the next day – some tolerate it extremely well – MEMOIRE is one of those.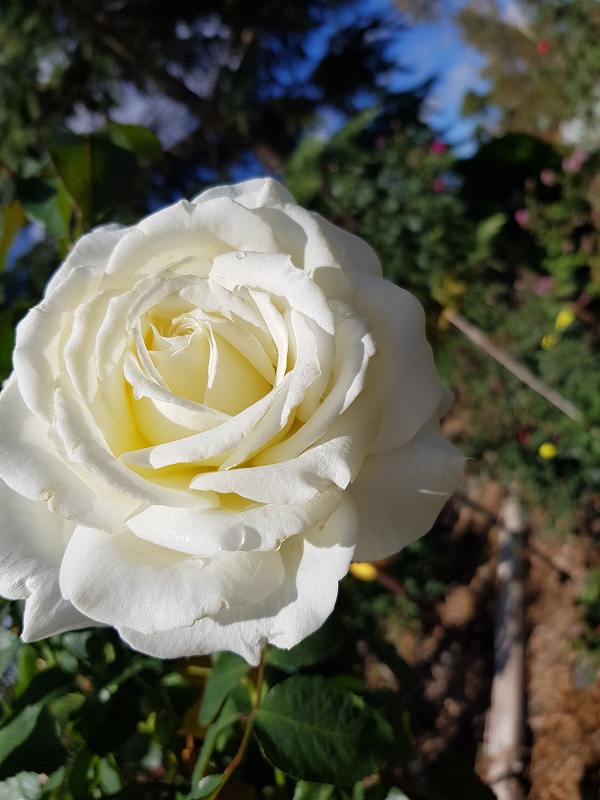 However, because the entire plant has been cooled, prospective buds will be protected from the intensive heat and when things cool down, those buds will open perfectly!  Cheers – Gra
Enjoy all the moments in your summer rose garden – know that we are here to assist if you run into any issues: info@rosesalesonline.com.au
VISITING CLONBINANE THIS SUMMER …
For a great day out, jump in the car and come for a visit to Silkies Rose Farm, CLONBINANEduring January knowing that you can request a MEAL VOUCHER for lunch at the MAGPIE AND STUMP HOTEL, WANDONG – each voucher is valued at $10.00 and since we regularly eat at this local venue, we assure you of a great dining experience at our local pub!
ONE $10.00 MEAL VOUCHER
PER COUPLE DURING JANUARY, 2019.
RE-OPENING SPECIAL
SUMMER PROMOTION
FOR VISITORS TO SILKIES ROSE FARM, CLONBINANE
BUY ANY FOUR ROSES – GET ONE FREE – VALUE up to $39.50
FOR ONLINE CUSTOMERS
BUY ANY SIX ROSES – GET FREE PACK/POST – VALUE $56.50
(when ordering please request FREE SHIPPING FOR GIFT ROSE or
PICK UP AT ROSESALESONLINE to get this offer)
BE QUICK! Offer available till 24TH JANUARY
 … best wishes from Graham, Diana and the team at Silkies Rose Farm, Clonbinane