Hello dear rose friends – yesterday we buried my darling Mother who died 'on my watch' at 7.00 am last Friday at the Kilmore Hospital.
As a tribute to her, we are sharing some precious memories of our lives with her.
Mum worked alongside me every winter potting bare-rooted roses since the very start of the Rose Nursery at Kilmore in 1986 and it was fabulous when she purchased a house just down the road from us some years later.
Many of our staff and customers will remember Mum, head-down-bum-up over the wheel-barrow and yelling out "MORE POTS" and by golly, everybody ran to be sure she had more pots to keep potting and potting. She loved it immensely.
For many years, she would walk to the Rose Nursery in the morning to do her 'shift' of watering the pots – she was 100% reliable and she'd always leave me with a list of roses which needed special care or attention! In other words, she was right on the ball all the time and cared about the roses – she truly loved them as much as we did and planted a magnificent rose garden which she has tended all these years; it is a 'stand-out' in the main street of Kilmore!
When we created the Rose Café in 1996 she was right there too! Only thing she refused to do was serve at tables and when her first great-grandson Logan was born in 2007 and the business got busier, she would drop what she was doing and take him and her dog Prinny walking – Logan was usually sleeping when she got back to the nursery. Later, those three were quite a regular sight walking the streets of Kilmore!
Last Sunday when we had open-house at Mum's home in Kilmore for all generations of hers to come along and take something precious, Logan called me at 8.15am "Oma, just in case I'm not there in time, can you please get me the photo of Grandmere with me and Prinny; also the Unicorn puzzle (there were literally 100's of magnificent puzzles) and one of her blankies" … (5 cm knitted squares in every colour which were stitched into blankets for Kilmore Hospital).
The plastic cookie barrel was already taken but Logan scored the jelly bean jar – to the envy of all of us who weren't quick enough! Mum was so generous and nurturing! At a Palliative Care Team meeting at Northern Hospital, Epping on 10 th January, she was more interested in having an audience to tell how proud she was of her four beautiful children, 11 grandchildren and 17 great-grandchildren and that I was a Rosarian and had written a book about roses!
My last kindness for my darling Mother was to see that specific rules will be broken to ensure her ashes can be interred with 'her boys' – my Dad, Bill and her second husband, Jim – in a communal plot at Fawkner Crematorium and to provide long-stemmed red and white roses for her funeral; then to decorate tables at her 'party' … yes, my Mother partied to the end!
---
GRA'S GARBLE …
I was the Health Surveyor at Kilmore Shire Council when I first met Miep in 1974 – she didn't like me because nobody ever liked the Health Surveyor checking on their business and Miep owned the Kilmore Bakery!
Lots of water has travelled under the bridge since then and on my last birthday card, she wrote: DEAR GRAHAM, THANK YOU FOR BEING MY FRIEND!
When I went to visit her last Thursday afternoon I said: "I've been married to that daughter of yours for 35 years and you did a great job on her – she's a gem" then my darling Mother-in-Law rolled over and smiled at me: "Thank you for the flowers" she said! It has been my privilege to keep her well-supplied with bunches of flowers during my years of visiting her to share a joke and although I know her favourite roses were highly fragrant reds like MR. LINCOLN and CAMP DAVID, I planted the hedge-row of NAHEMA because I knew she loved that rose too… Farewell my dear friend Miep!
Hybrid Tea Rose which hardly needs any introduction as it is the most commonly requested dark red rose
Most popular dark red rose
Exquisitely huge fragrance
Tough, reliable and very tall bush
Ideal cut rose for flower arrangement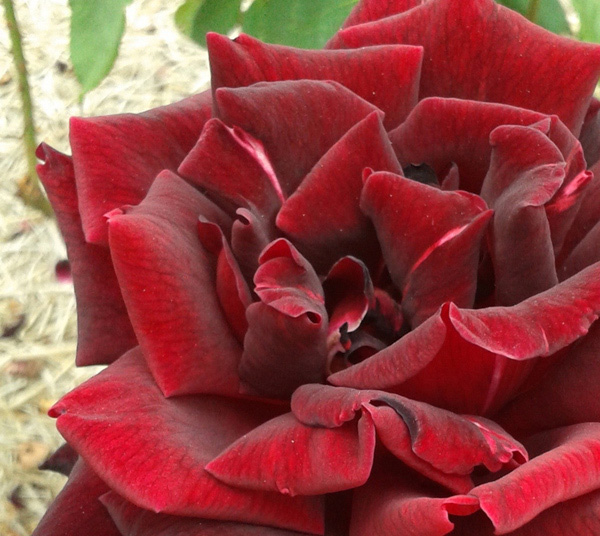 Hybrid Tea dark red rose and one of the most stunning!  This rose is one of the most abundant Hybrid Teas, producing the darkest red, red roses – no purple in this beauty as I refer to it as 'brown red' … it stays dark red all the way through to petal drop and it has the most stunning fragrance.
Perfectly formed dark red blooms continually
Exceptional fragrance
Ideal cut flower for the vase
Extremely free flowering – highly recommended dark red rose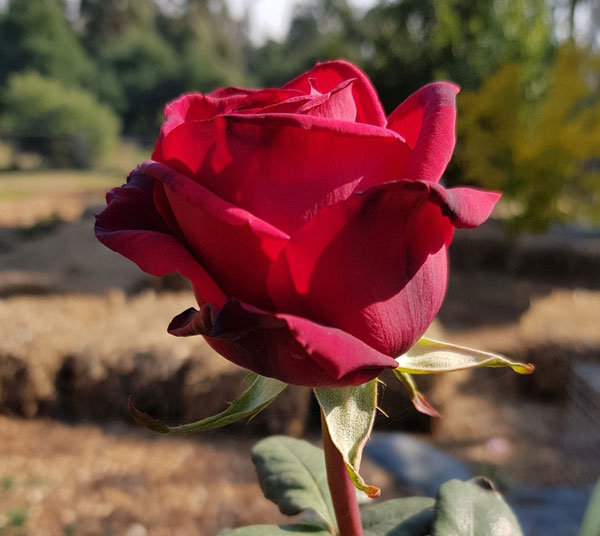 NAHEMA is awarded 'THE MOST POPULAR ROSE' SOLD IN 2016-17 and is definitely the "most photographed" rose!
Awesome fragrant climbing rose
Pale pink, cupped blooms with last in a vase
Distinct and disease resistant leaves
Almost thornless so can be used on verandah posts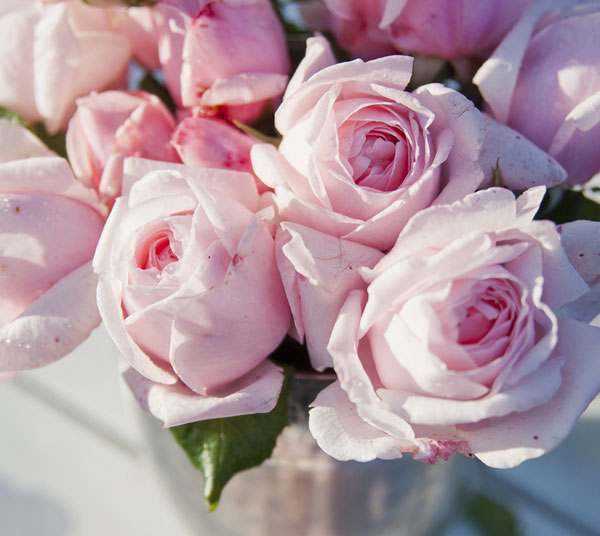 ---
 Best wishes from all of us here at Clonbinane where the Rose Farm will be open as usual due to the fabulous support of our team! Graham & Diana … and Mooi