Hello dear rose friends as lots of gardens are open for you to wander through and be inspired by!  This Expo at Yea coming weekend will be a great spring event …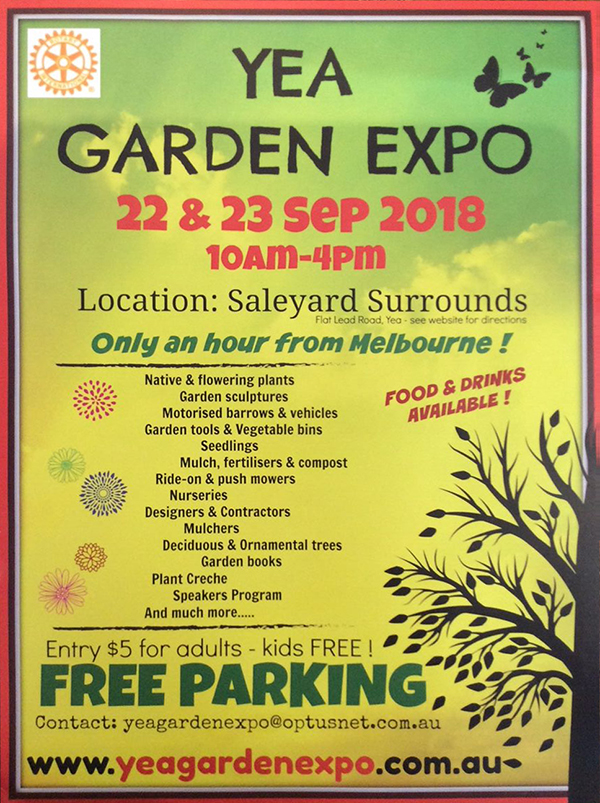 Our garden is beautifully lush and green, daffodils are stunning and we'll be seeing rose buds soon …
We hope you did what Laurel in QLD did last week – she forwarded the Rose Rambler to her local politicians.  Together we must and will stop multi-national companies ripping the fragment of our small family businesses apart; however, this will only happen with ACTION so we hope you shared the Rose Rambler with family, friends and politicians!  Thank you!
Here's the climber which was missing in RR last week … SPITFIRE is a very moderate climber to around 2.5 metres which makes it actually very appropriate to plant in a large tub on a balcony perhaps!  The stamens which are laden with pollen are very attractive to bees and the rose blooms constantly from season start to end!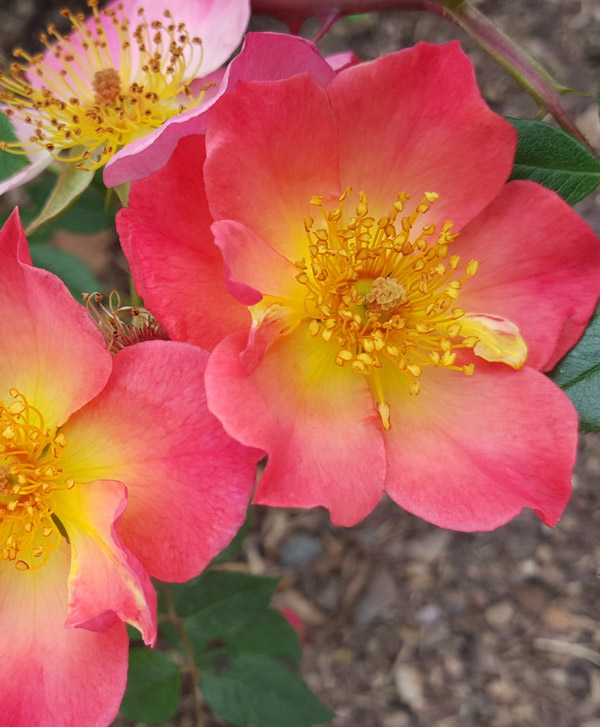 GRA'S GARBLE…
It's so rewarding when customers have a happy experience with our roses.   This email from Yungaburra, QLD – the roses were in transit for EIGHT DAYS!
"Thanks to the team at Silkies … the roses are doing well. Some were a little bit wilted after their long journey (they were collected and planted on Saturday). On one PG I trimmed off a few wilted leaves, and gave all a soak for a few hours in seaweed solution before planting. All watered in and sprinkled with seaweed solution over the next couple of days. They are all looking bright and chirpy now.
Best wishes – Dinah"
You may think I harp and harp about the value of seaweed solution on roses but if all gardeners did the regime which Dinah offered her new roses, then you would also see 'bright and chirpy' plants every time you plant something new in your garden!
It's simple and very economical – deep soak every new plant then water over with a sprinkling of seaweed solution – one watering can would easily cover more than 5 square metres – you don't need to put a whole watering can of seaweed solution over each plant.
SUPER SPRING SPECIAL
With every online order until the end of September, add 1 x 600g ECO-SEAWEED (RRP $32.50) to your cart and pay just $25.00!
Q: What's a really happy ant?  A: Exhuber-ant.
Did you know that ants are really good to have in your garden?  They actually open up the soil which allows water penetration deep into the subsoil and we all know the importance of moisture in any garden.
Ants are in harmony (symbiotic) with earthworms and other soil microbes and when you see ants being particularly busy, you can be sure there's rain on the way!
One more ant joke:
Q: What do ants study at university?  A: Ant-atomy.
YES, WE'RE STILL OPEN TO POSTING BARE-ROOTED ROSES … You've still got another two weeks to order bare-rooted roses for planting this season.  We are now removing all foliage when packing the roses as this reduces stress in transit and from all recent accounts, the roses are travelling well and settling into their new homes with ease!
Here are two very special favourites which Gra says are "to die for" …
---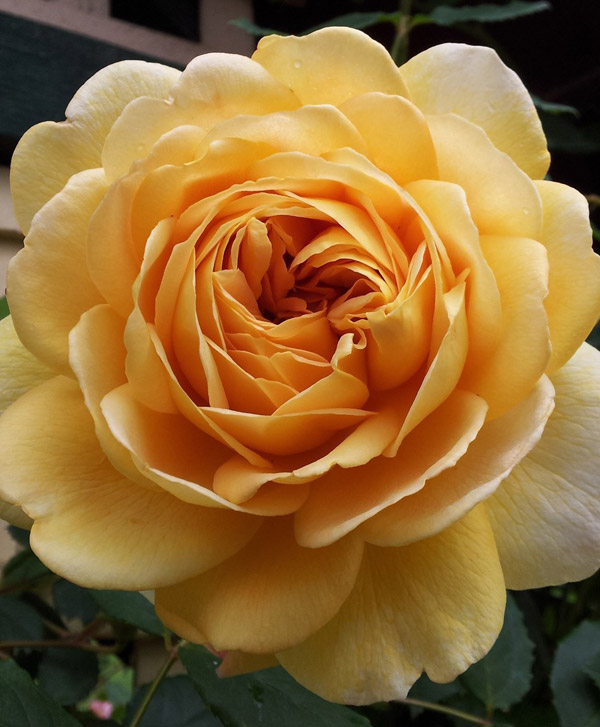 GOLDEN CELEBRATION
is my all-time favourite golden yellow rose with exceptional fragrance in large, cupped flowers with masses of petals – I like to cut short stems and float them in an open bowl on the kitchen counter … a delight!
---
MUNSTEAD WOOD
produces large blooms with velvet, deep crimson petals which exude strong old-rose fragrance.  The bush grows beautifully rounded to about one metre and I have three growing on a short hedge in my breeding garden … a true beauty!
---
HOW TO PERMANENTLY 'TAG' ROSES IN YOUR GARDEN …
Following on from last week, we are confident this suggestion from Kathy is sure to meet with approval – I'm definitely going to get to my local Rodwell's and see their range of tags …
Hi Graham and Team, I was reading through your newsletter and someone had asked about name tags for roses. Being on a cattle and cropping farm we have access to the NLIS ear tags used for cattle. I use these and the marking pen that comes with it. They are great for all weather conditions and our heat and I attach with a zip tie on a lower branch – not done up tight. After a year or two they might need writing over again but they have lasted better than any other types of tagging system I have tried and can be purchased from rural stores by anyone or online. We buy off Drovers and get blank ones.
Regards  –  Kathy
---
Hope to see you at Clonbinane soon… Cheers from the team
Within 500 metres of the CLONBINANE INTERCHANGE
on the Hume Freeway, 60 kms north of Melbourne
and open every FRIDAY, SATURDAY, SUNDAY and MONDAY
9 – 4 PM – PH. 03 5787 1123 …